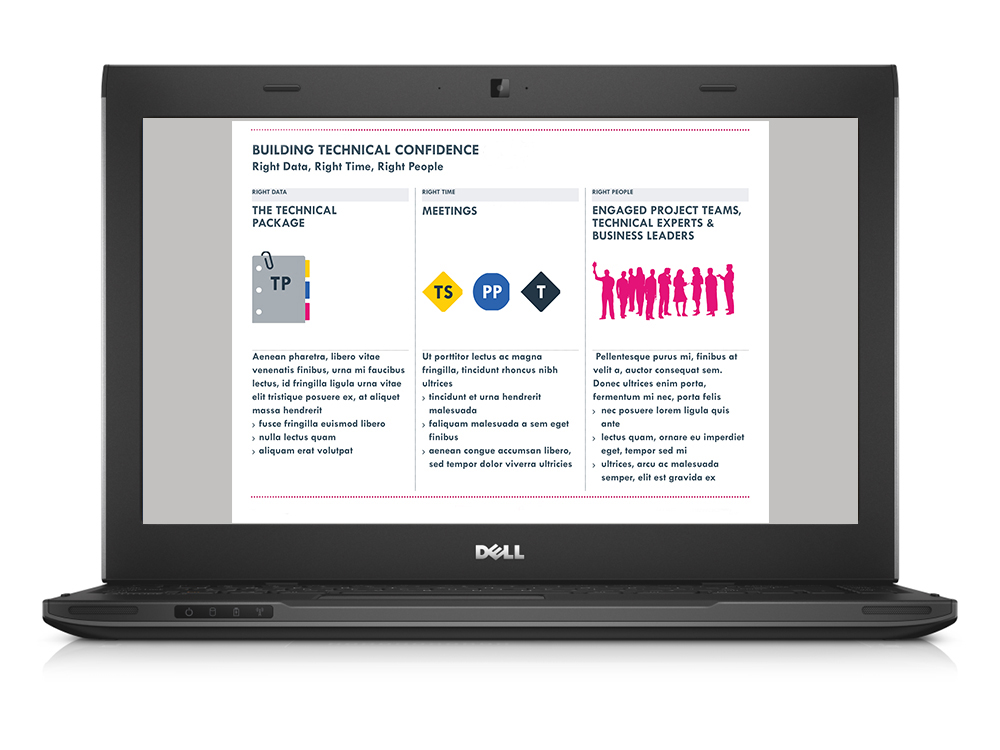 Through immersion into the technical side of product development, we synthesized strategies, RACI charts, and a company-wide reorganization, to create a guidebook that introduced and outlined complex strategies to bring experts across the company together to review a products' development at regular intervals and reduce technical risk of product launches.
Problem
The client's old method of product development was not working – nearly two-thirds of quality escalated issues over the past two years could have been addressed with assembly instructions and an improved validation process. The client needed to reexamine its processes, design a new system, and train engineers around the world on new procedures. The training needed to not only introduce new concepts, but provide applicable tools that engineers could use in their work.
Insight
After fully understanding existing processes and educating ourselves on the engineering language of product development, we worked with Technical Leads responsible for different phases of product development to understand barriers. We learned that while the product development roadmap provided a high-level context for development milestones, we needed high-quality and consistent specifications and standards and a clear, collaborative process to enable us to effectively develop better products.
Design
Through multiple collaborative work sessions with technical leaders in the engineering department, aggregating and synthesizing existing content as well as honing new strategy, we created a presentation and takeaway guidebook to introduce complex topics, as well as worksheets for each meeting. The communication materials created an easily digestible story that fosters teamwork and reduces technical risk.
Impact
The communication tools were shared and distributed in training sessions around the world, and are currently used to launch products globally.
Client Work
Researcher and Designer
Lift Collective
2015